Nitecore NU32 headlamp
The Nitecore NU32 headlamp is ideal, for example, for mountain hiking or camping. It shines with the power of up to 550lm and enables 4-stage brightness adjustment. Besides the main light it offers red and white auxiliary lighting. There are also 2 special modes available. The device can run up to 330 hours on a single charge and is IP67 waterproof.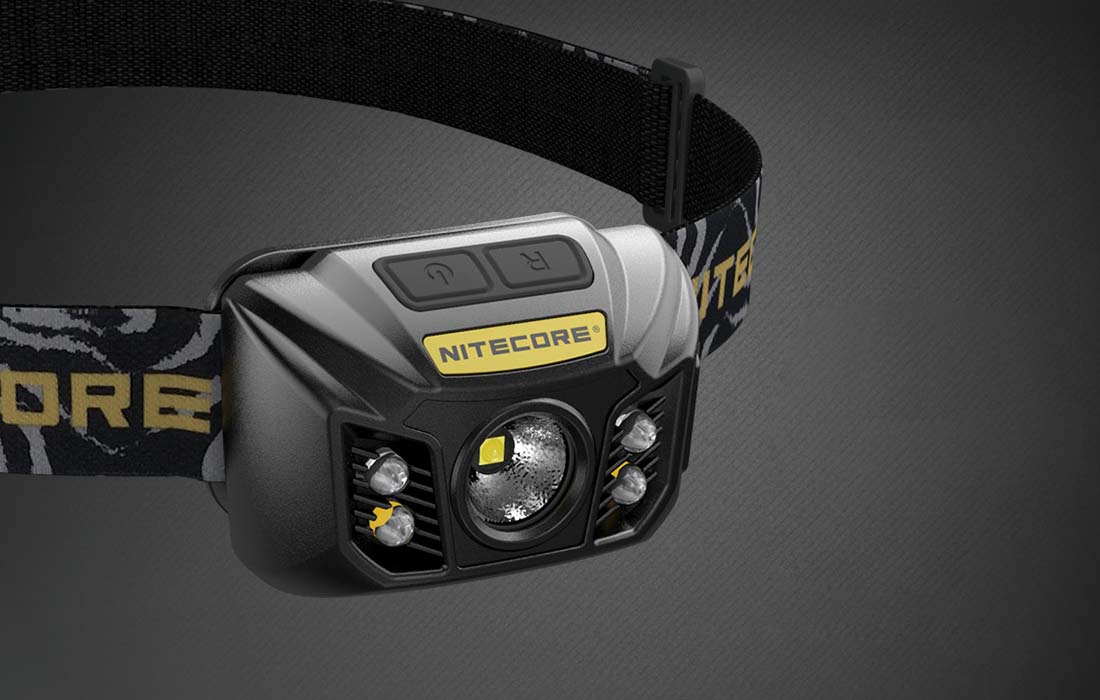 Reliable headlamp
The headlamp is equipped with CREE XP-G3 S3 LED, so it shines with a brightness of up to 550lm, and its range is up to 125m. Its illumination angle is up to 100°. Moreover, the applied technological solutions make the NU32 provide even, stable illumination. You can also tilt the flashlight up to 60° to adjust it to your needs even better.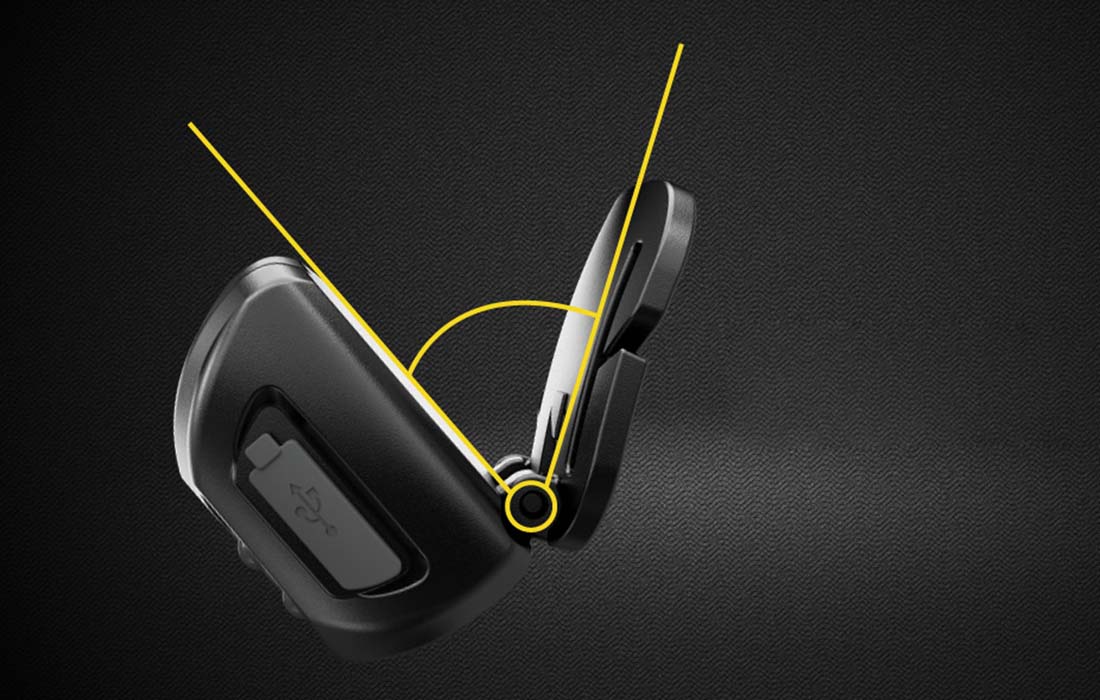 Auxiliary Lighting
In addition to the main LED, the flashlight also has additional, auxiliary light sources. The red light is perfect for nighttime use, such as wildlife observation or photography. White light with high color rendering index (CRI ≥90) does not tire your eyes and will be useful for example while camping or reading.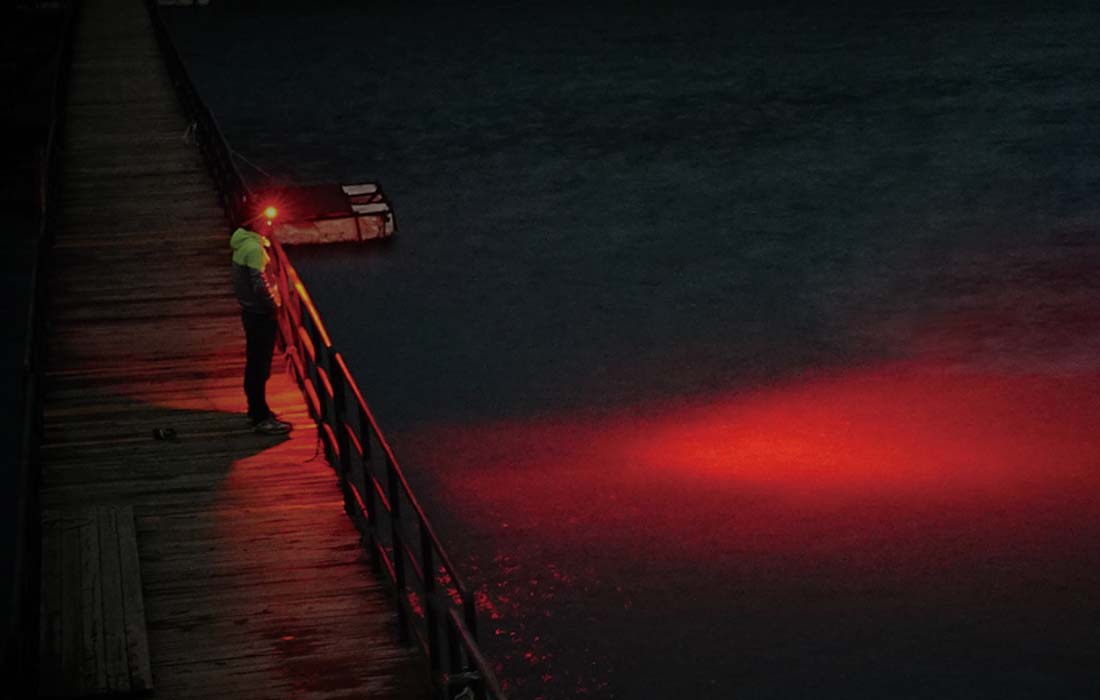 2 special modes and 4 brightness levels
The NU32 flashlight not only allows you to use different light sources, but it also offers 4 brightness levels to choose from - Ultralow (1lm), Mid (33lm), High (190lm) and Turbo (550lm). There are also 2 light modes available. SOS allows you to send a rescue signal, and Beacon will make it easy to locate you in the dark. All this makes it easy to adjust the flashlight's operation to the current situation.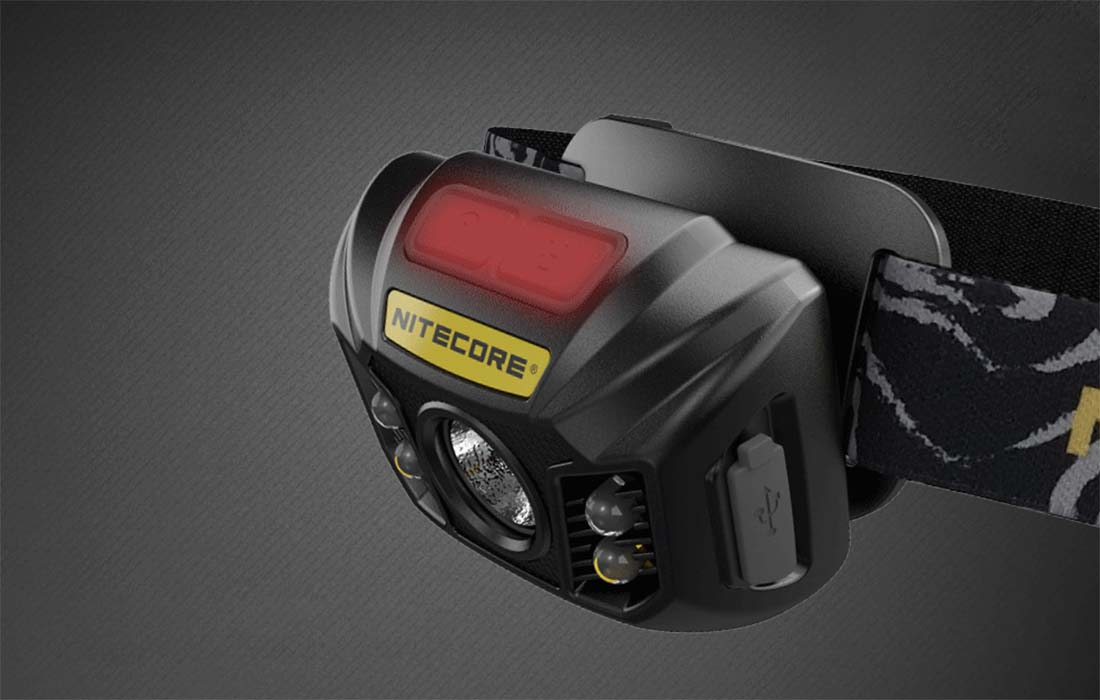 Lightweight and comfortable
Enjoy the comfort of use. The flashlight is extremely comfortable and weighs only 99.5g. The headband is made of skin-friendly, pleasant to the touch materials. Simple operation of the device is provided by 2 buttons. You can also lock the headlamp to avoid accidentally starting it.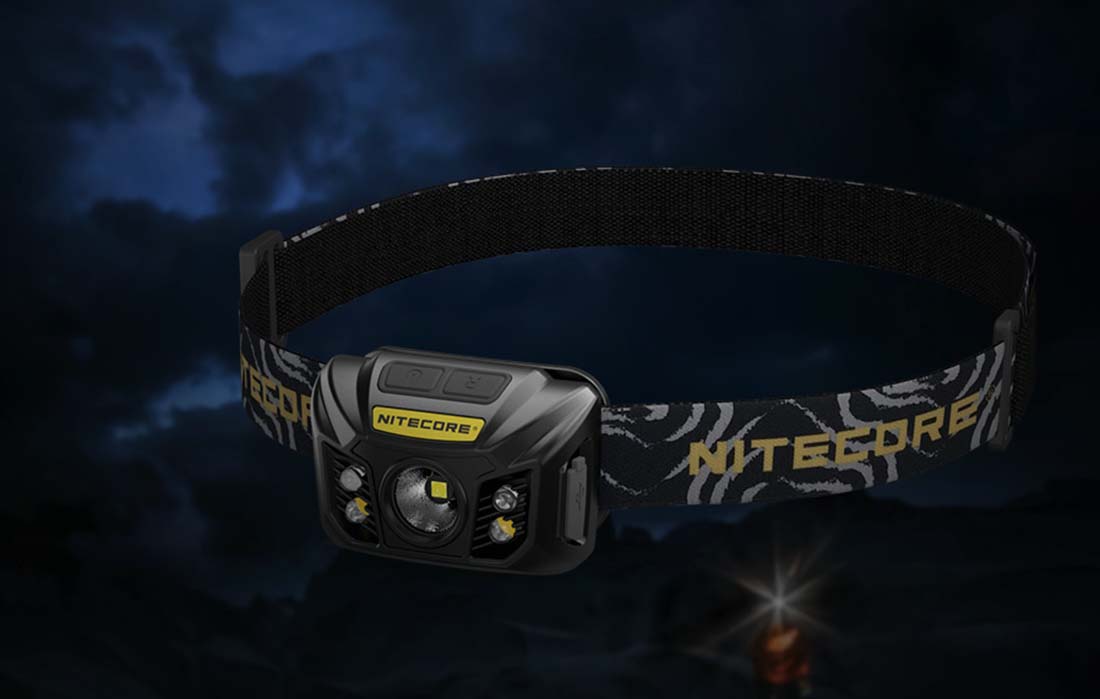 Extremely robust and waterproof
This practical head flashlight will not let you down even in extremely demanding conditions. It is made of high-quality polycarbonate, which makes it extremely durable and resistant to damage. Even a fall from a height of up to 1m will not pose a threat to it! The device is also distinguished by IP67 water resistance.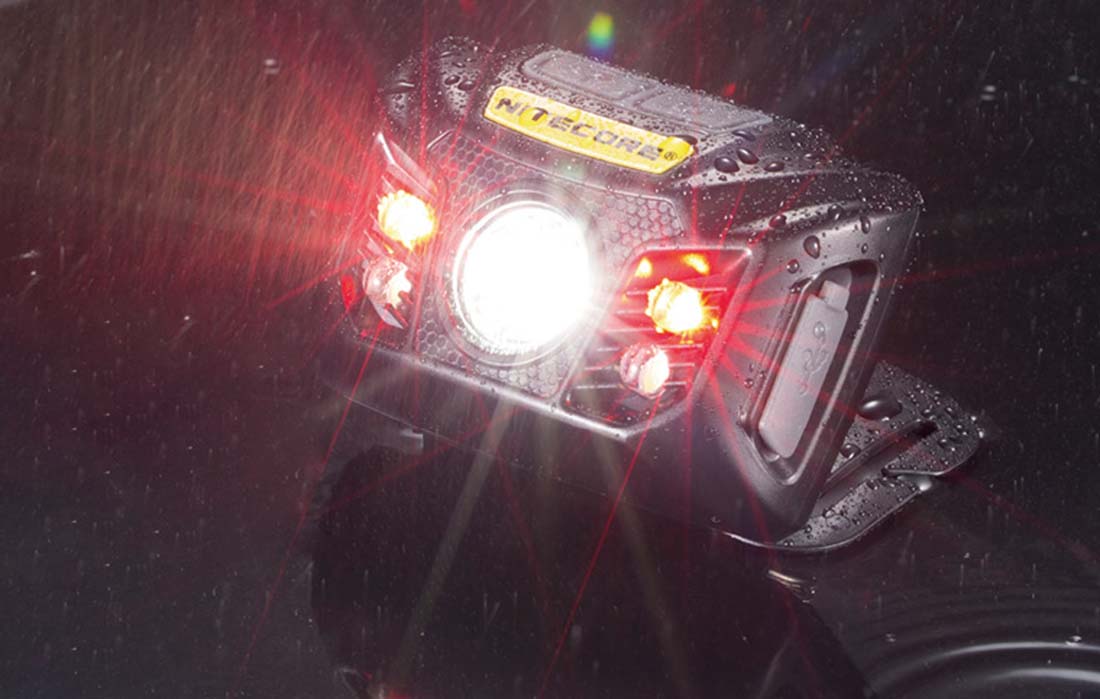 Impressively long runtime
The built-in 1800mAh rechargeable battery with up to 500 charge cycles provides a flashlight runtime of up to 330 hours in Ultralow mode. You can conveniently charge the device using the micro USB port, which also has a rubber cover to protect it from water and dust. You don't have to spend money on new batteries anymore! In addition, a special light indicator allows you to check the remaining battery power. You can also easily use the headlamp while charging.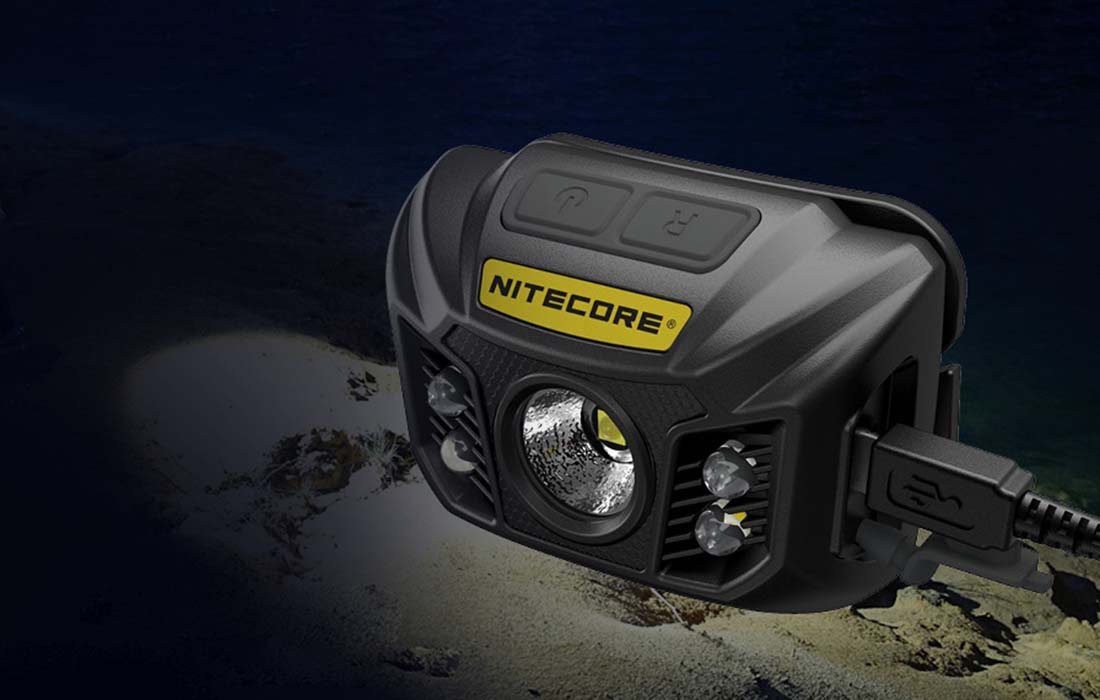 Specification
| | |
| --- | --- |
| Brand | Nitecore |
| Model | NU32 |
| Brightness | Up to 550lm |
| Range | Up to 125m |
| Working time | Up to 330h |
| LED | CREE XP-G3 S3 |
| Battery capacity | 1800mAh (6.66Wh) |
| Battery type | Li-ion |
| Beam color | White light |
| Dimensions | 63x43.5mm |
| Weight | 99.5g (including bracket and headband) |
| Waterproof | IP67 |
| Impact resistance | Up to 1m |