Nitecore SRT7GT Flashlight
Designed for law enforcement, the SRT7GT flashlight shines with up to 1,000lm of brightness, and offers multiple lighting modes and colors to choose from. It can also generate UV light. It fits great in the hand and is extremely durable. It has a run time of up to 240 hours. The device is also waterproof at IPX8 level. The included accessories will make the use of the flashlight even easier and more convenient.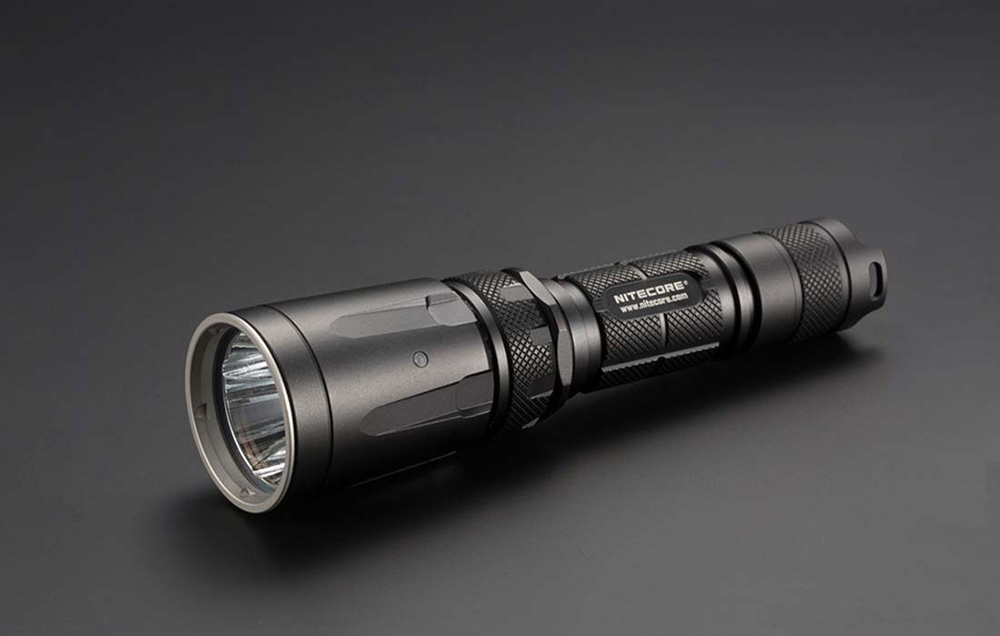 Reliable light source
The flashlight is equipped with CREE XP-L HI V3 LED and uses advanced technologies such as SC5 and PDOT. Thanks to this, it can shine with an output of up to 1000lm and its range is up to 450m. What's more, the optical lens with anti-glare coating not only provides optimal light transmission, but is also scratch-resistant.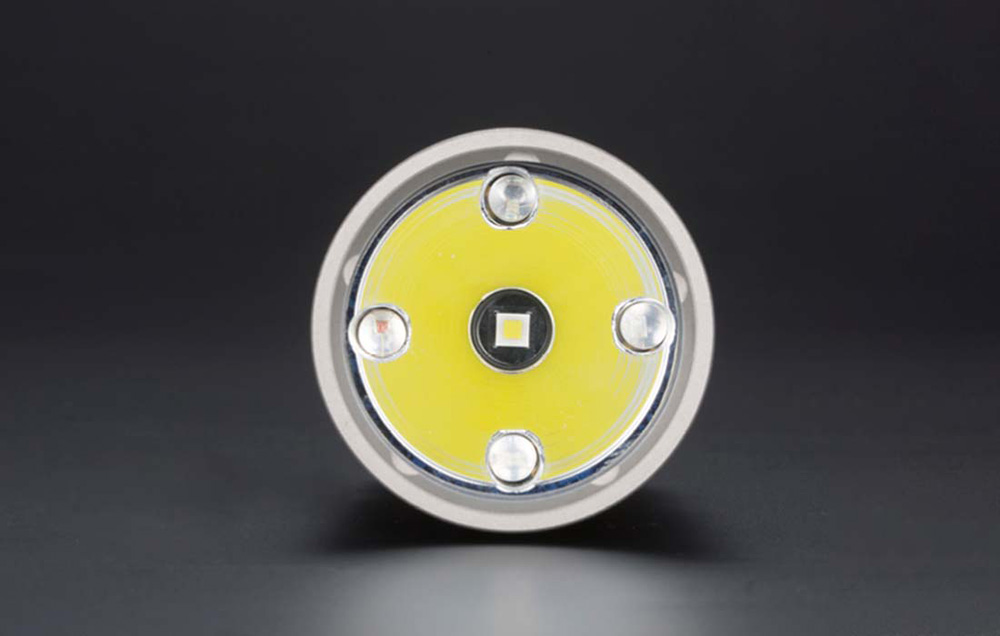 More options
Customize the flashlight's operation to suit your needs. The SRT7GT can generate UV light with a wavelength of 365nm and a power of 500mW, which is perfect for authenticating documents or banknotes, for example. There are also 3 illumination colors available - red, green and blue. The brightness can also be adjusted. You can also enjoy 3 special modes - Location Beacon, Strobe, which is ideal for self-defense, and alternating red and blue flashing warning light.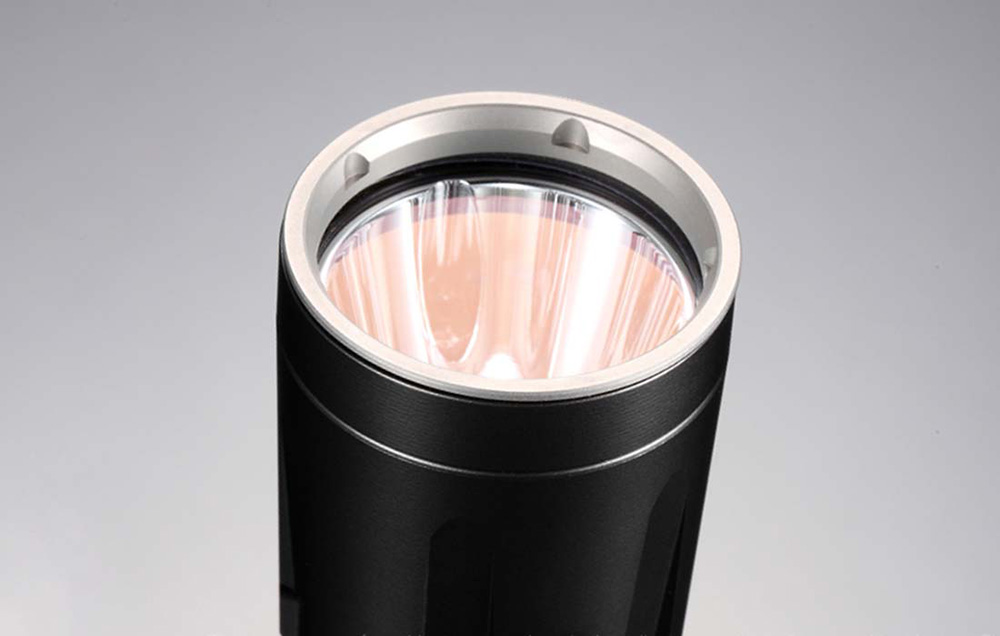 User-friendly
Operating the flashlight is extremely simple and intuitive. Using the special 3rd generation Smart Selector Ring, you can quickly and conveniently adjust brightness, change light color and select modes. There is also a button located in an easily accessible place. The U-shaped tail prevents you from accidentally pressing it. You can also stand the flashlight firmly on a level, flat surface. The device feels great in your hand and is surprisingly lightweight.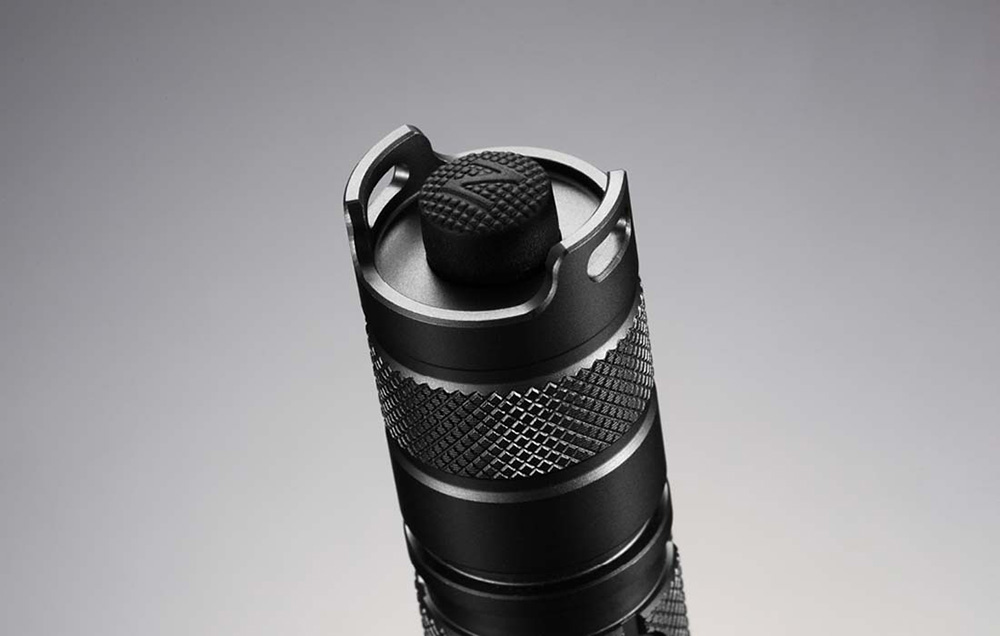 Long runtime
You will need one 18650 or two CR123 batteries (not included) to power the flashlight. The SRT7GT has an operating time of up to 240 hours at the lowest brightness level (0.1lm). The device is also protected against reverse polarity, so you don't have to worry about damaging it. In addition, the built-in light indicator will notify you when the battery is low.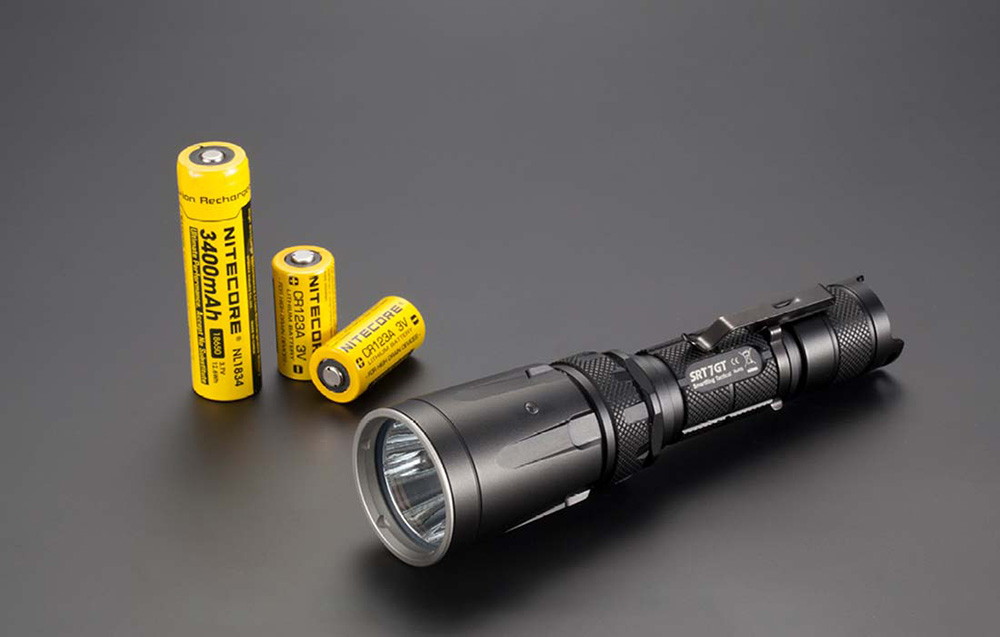 Sturdy construction
The flashlight was created from high grade aluminum alloy, it is also distinguished by its excellent quality finish (hard anodizing, military grade HA III). It is extremely durable and resistant to damage. It is even resistant to falls from a height of up to 1m and submersion in water up to 2m deep. The device is characterized by IPX8 water resistance. All this makes it reliable in almost any conditions.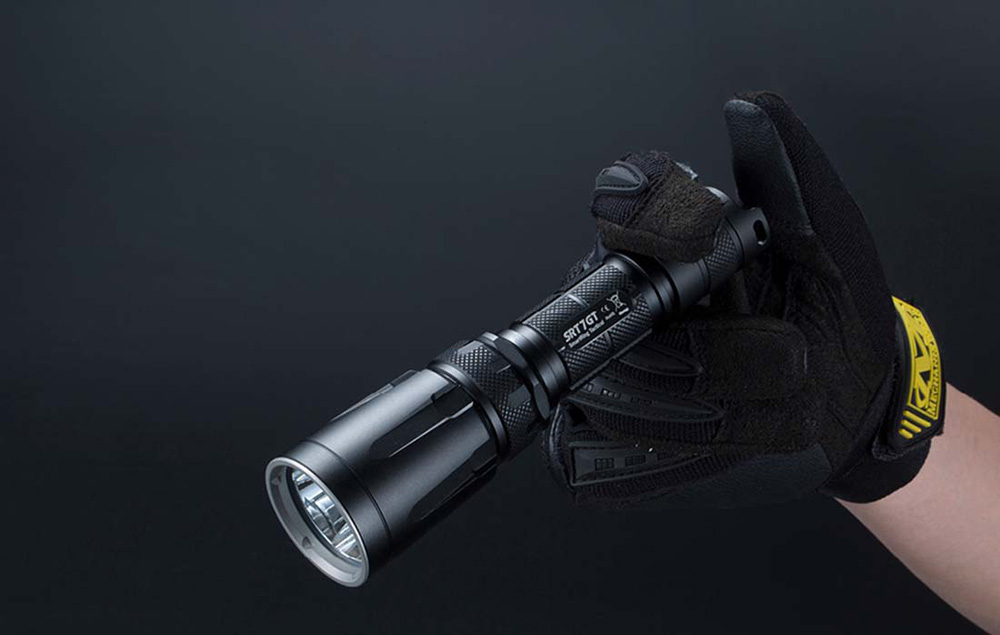 Practical accessories
The kit includes several accessories that will make using the flashlight easier for you. These include a tactical ring, holster and lanyard, with which you can, for example, hang the device on your wrist or tie it to your backpack. A special clip allows you to attach the SRT7GT to a pocket or belt. Other accessories are also available. For example, you can buy separately various mounts and holders, filters, switch or diffuser.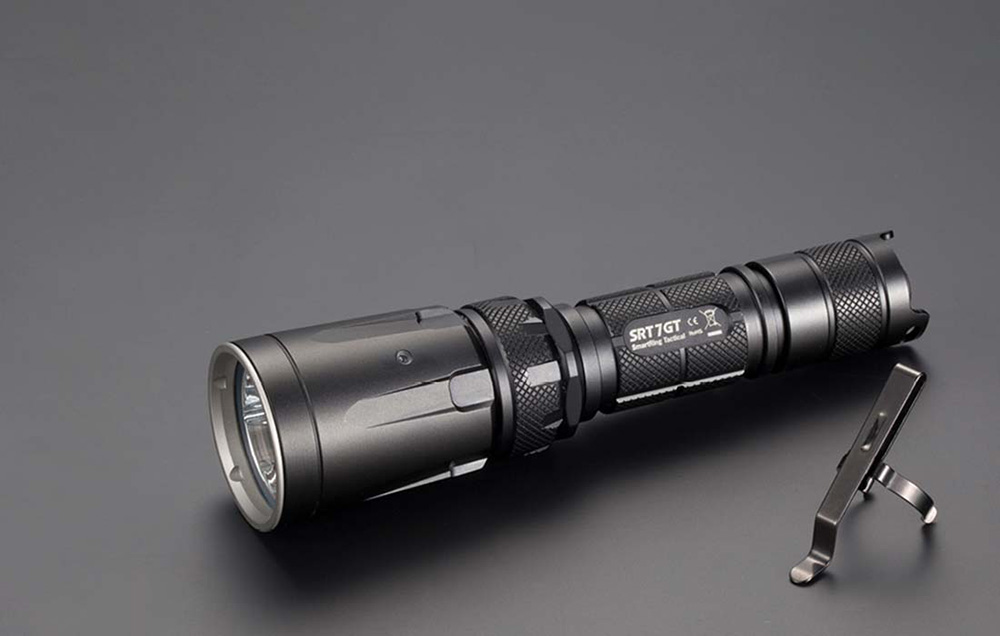 In the box
SRT7GT flashlight
Holster
Clip
Lanyard
Spare O-ring
Spare tactical ring
Spare button cover
Specification
| | |
| --- | --- |
| Brand | Nitecore |
| Model | SRT7GT |
| Brightness | Up to 1000lm |
| Range | Up to 450m |
| Working time | Up to 240h |
| LED | CREE XP-L HI V3 |
| Power supply | 1x 18650 / 2x CR123 (IMR 18650 3.7V 3400mAh battery is recommended, batteries not included) |
| Beam color | White light |
| Dimensions | 158x40mm |
| Weight | 173g |
| Waterproof | IPX8 |
| Impact resistance | Up to 1m |